Photos 1950-1953
---
Wardell Gray with Count Basie Septet in 1950.
---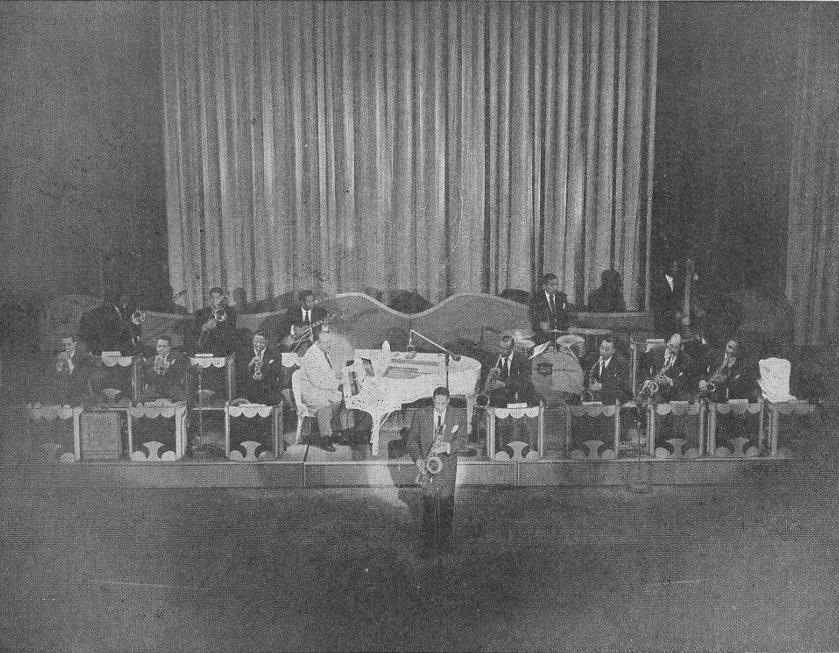 Wardell Gray in the spotlight. With Count Basie's Orchestra, 1951.
Photo courtesy of Malcolm Walker.
---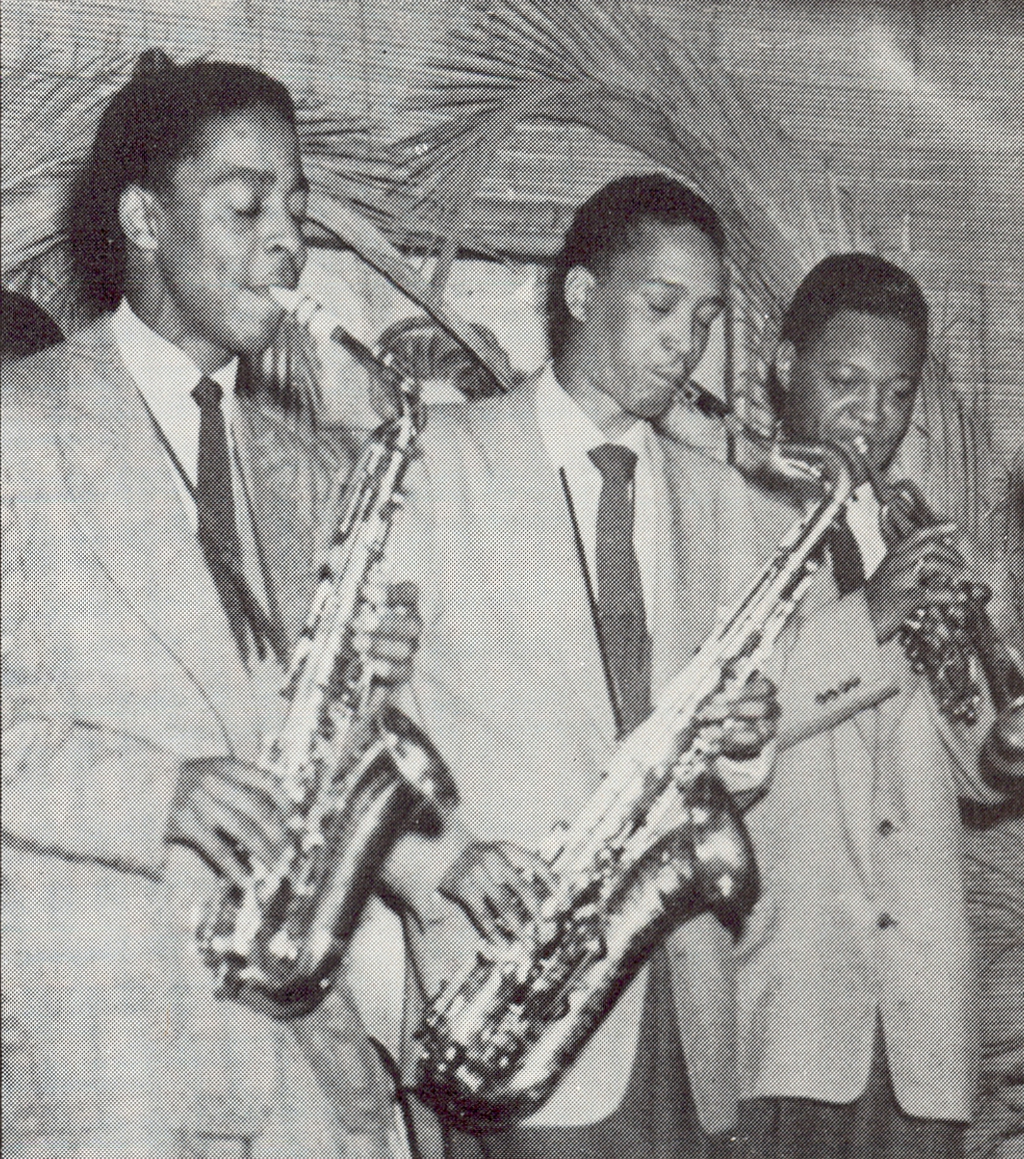 From left: Sonny Criss (as); Wardell Gray (ts); Clark Terry (tp); poss. August 1950. Photograph by Patricia Willard.
---
From left: Wardell Gray (ts); Frank Morgan (as); Ernie Royal (tp), Los Angeles, 1951.
From the book Jazz Seen by William Claxton and Armando Chitolina. [Photo credit: William Claxton].
---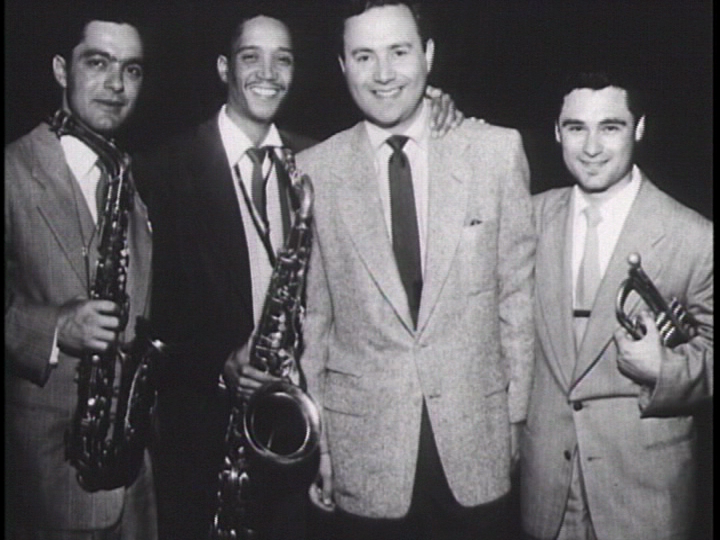 From left: Art Pepper, Wardell Gray, Gene Norman and Shorty Rogers.
Date and location are unknown, but early 1950s is a reasonable date.
---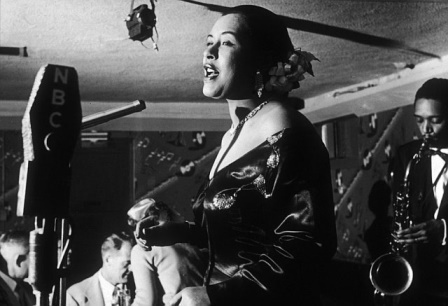 Wardell Gray with Billie Holiday, possibly Tiffany Club, Los Angeles in 1952
[Credit: (c)Bob Douglas. All Rights Reserved. Contact: CTSIMAGES.]
---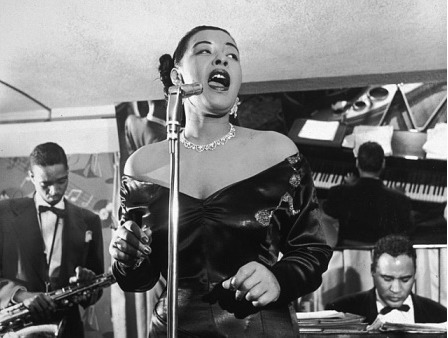 Another view of Gray backing up Billie Holiday, possibly Tiffany Club, Los Angeles in 1952
[Credit: (c)Bob Douglas. All Rights Reserved. Contact: CTSIMAGES.]
---
From left: Billy Eckstine, Conte Candoli, Don Lamond, Wardell Gray & Dexter Gordon.
Just Jazz Concert, California, 1952. [Scanned from Wardell Gray Proper Box set booklet.]
---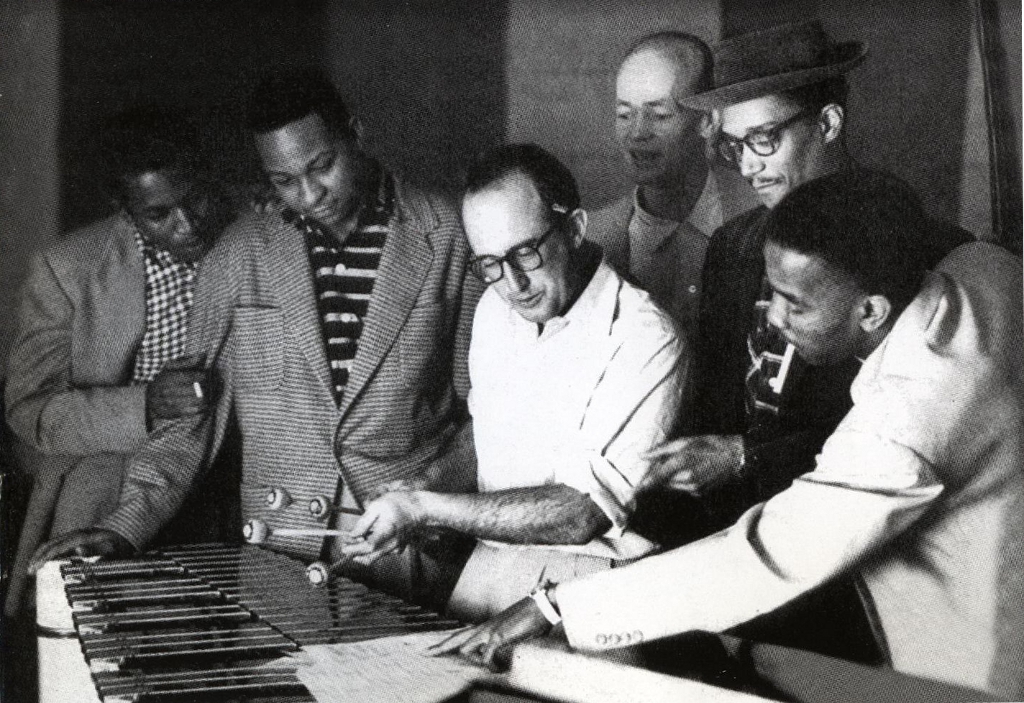 L-R: Lawrence "Larance" Marable, Frank Morgan, Teddy Charles, Dick Nivison, Wardell Gray, Sonny Clark.
Recording session for Prestige Records, Los Angeles, CA, February 20, 1953
---